ASA synthetic resin tiles / PVC sheets are light, colorful, have good strength and toughness and are durable. They are useful for decorative as well as heavy roofing applications. ASA synthetic resin tiles / PVC sheets give high strength to weight ratio due to their low density. This property offers greater flexibility and savings in the construction cost of the structure than traditional roof materials like easy rusty and heat absorption steel sheets ,fragile clay sheets and other roof materials.
| | | | |
| --- | --- | --- | --- |
| Wave depth | 30mm | Wave space | 160mm |
| Pitch | 219mm | Width | 1050mm |
| Length | Customized by time of 219mm | Color | Customized, orange, red and gray popular |
| Surface | ASA coated | Purlins | 660mm standard |
| Thickness | 2.4-3.5mm | Warranty | 30 years for life, 10 years for color |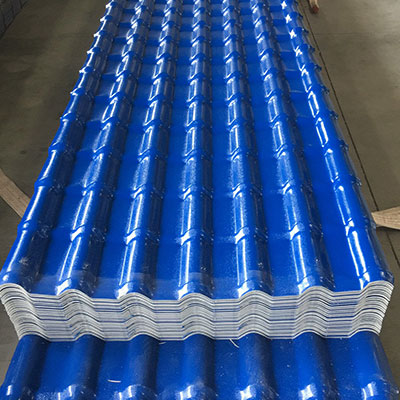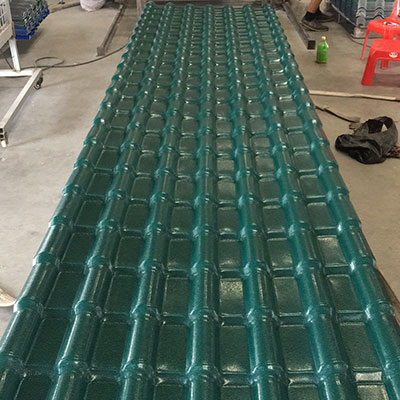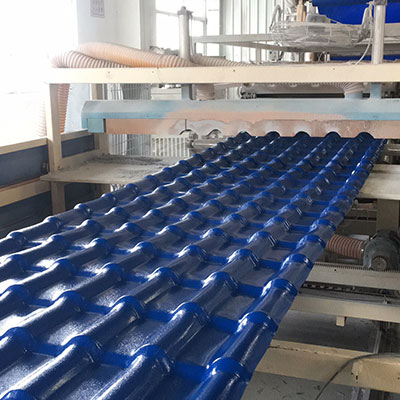 ASA synthetic resin tiles are manufactured adopting the latest materials of super weather resistant engineering resin ASA developed by World's top 500 companies SABIC, composed by one process with the advanced multiple layer co-extrusion technology.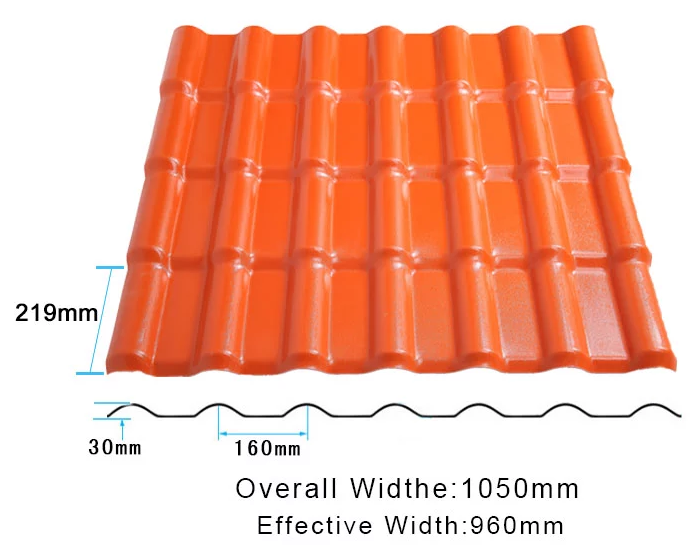 The first layer(surface): Coating with ASA film, which render the sheet with great property of long using life span and long color lasting. And ASA materials have very distinguished performance at anti-UV, weather resistant and corrosion resistant.
The second layer: The second layer is skeleton layer. This layer is consisted of PVC materials, which is very important at insulation and corrosion resistance function of the sheet.
The bottom layer: The bottom layer is abrasion resistant. It enables sheet to be durable and tough.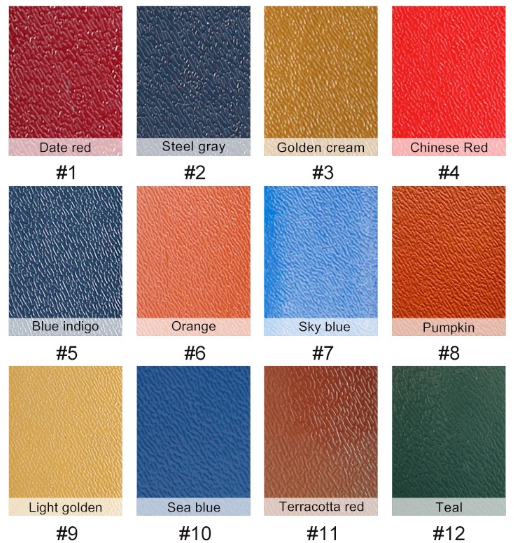 ASA synthetic resin tiles / PVC sheets are the preferred choice for a variety of applications in residential, industrial and commercial construction.