❈ PRODUCT DESCRIPTION


PVC Roof Tile is an excellent waterproof and new multifunctional building material which has been widely used in many countries .
It has a high level of sound absorption and heat insulation .
Synthetic Resin Roof Tile is also light-weight for easy installation , maintain and use .
In extreme weather or different climates,it is more reliable and durable than other traditional roofing material .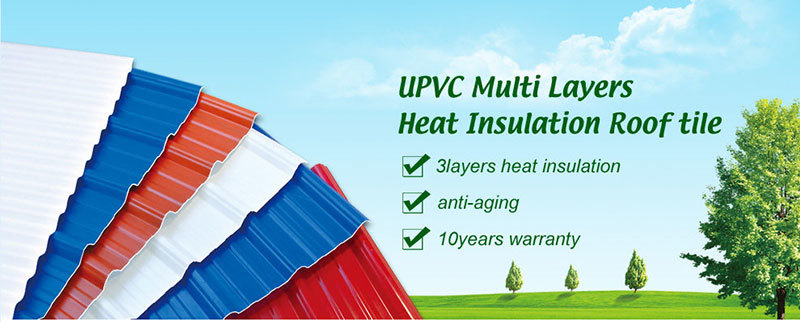 The advantage of the PVC roofing sheet is the translucency of the panels.They allow daylight to enter through them. If cost is a factor, PVC roof sheet is a cheaper alternative to sheet metal. PVC panel will block out the heat from the sun much more effectively than sheet metal, which will act like a radiator.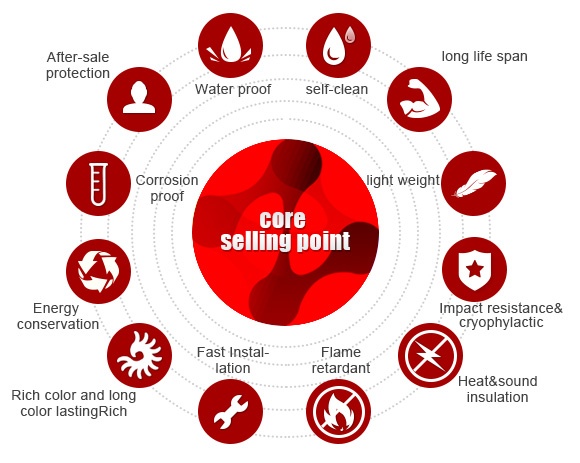 3 layer PVC roof sheet is made by the production processing technology called co-extrusion. Due to this processing, the roof sheet can offer multiple functions, with each layer has its special feature.
The first layer: also surface layer is make of high quality PVC which can greatly against damage from weather change, corrosion, chemical toxin and so on. This layer can prevent the sheet from getting yellow, aging, split, etc to a great degree.
The second layer: is a very important layer to the forming of the shape. Meanwhile, with harmless materials like heat resistant additional, the sheet can reduce the absorption of sunlight, sound and so on.
The bottom layer:is abrasion resistant layer. It can ensure the toughness and strength of the sheet to fight against impact from the environment so that to make the sheet work long.

PVC roof sheet is the most popular among customers because of its good features and competitive price. They are widely used in carport, depot, gazebo, warehouse, wall cladding, farm land, airport, station...