Categories
Lead you to a world of green plastic roof
Plastic tile for building has a waveform in transverse section, and the body is composed of 2-3 layers, at least one layer is a plastic layer, one outer layer is flame retardant coating. The transverse cross-section of the plastic tile is wavy or trapezoidal waveform.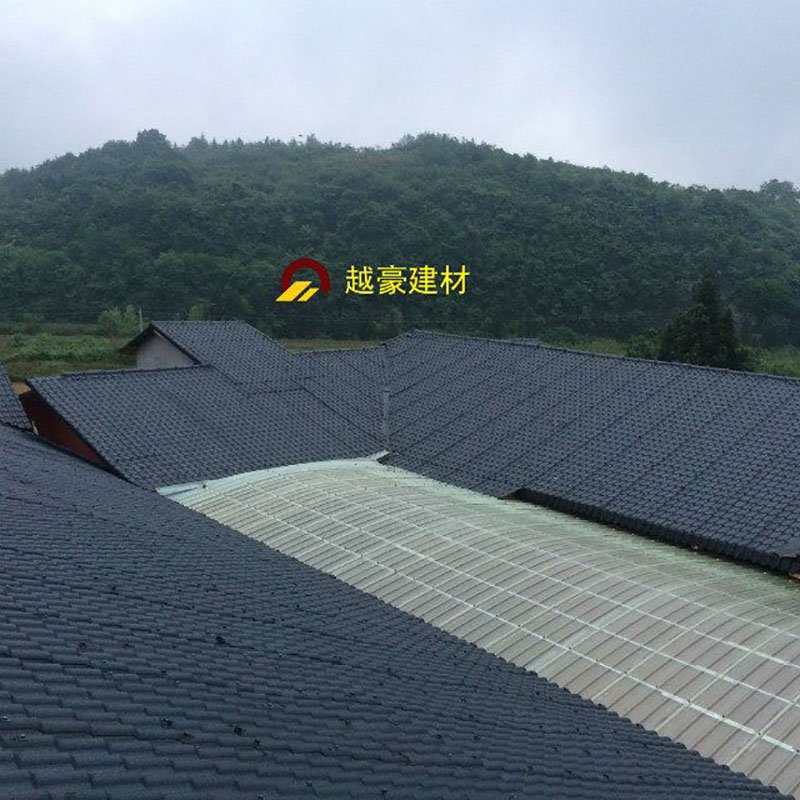 Plastic tile is composed of 2-3 layers; the upper layer is a plastic layer with thickness of 1.0-2.0mm and the lower layer is flame retardant coating with thickness of 0.2-1.0mm.

Plastic tile overcomes the deficiencies of asbestos. It bears functions like no leakage, not easy to damage, long service life, not easy to deformation, water resistant, sunscreen, not easy to rupture, low production costs, lower price, renewable due to the fully integration of waste plastics, beneficial to the environment and has the promotion value.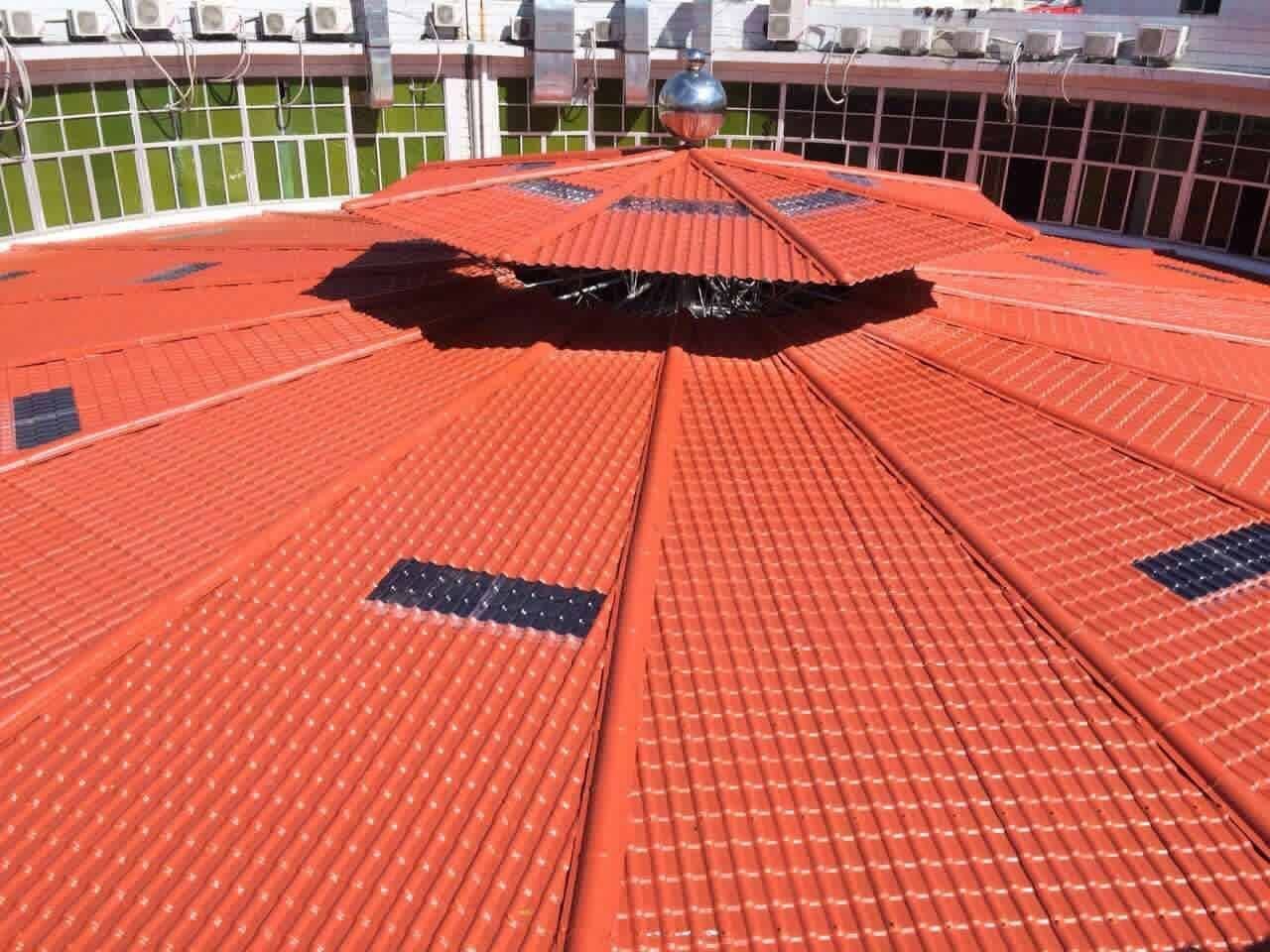 The surface of multi-functional composite plastic tile with floating point is ASA materials. And by floating point processing, it can improve the weather resistant performance of products, increasing beauty and weatherability. It can also increase the strength of the product.
The second and is PVC material, adding FRP to increase strength and fire proofing performance.
The third layer using PVC foam technology reduce the density of products, improving the insulation performance of products.
A plastic tile having a colored polymer on the surface is composed of a base material and a composite layer, and the base material is a PVC engineering plastic, and the composite layer is a colored ASA polymer. The thickness of the composite layer is 0.2-0.5 mm.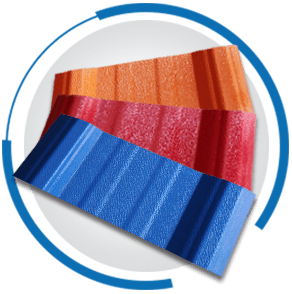 Plastic tile has excellent weathering resistance and anti-aging performance compared with other tiles at present, and has high load capacity and impact strength, which is light in weight and is convenient for construction and installation.